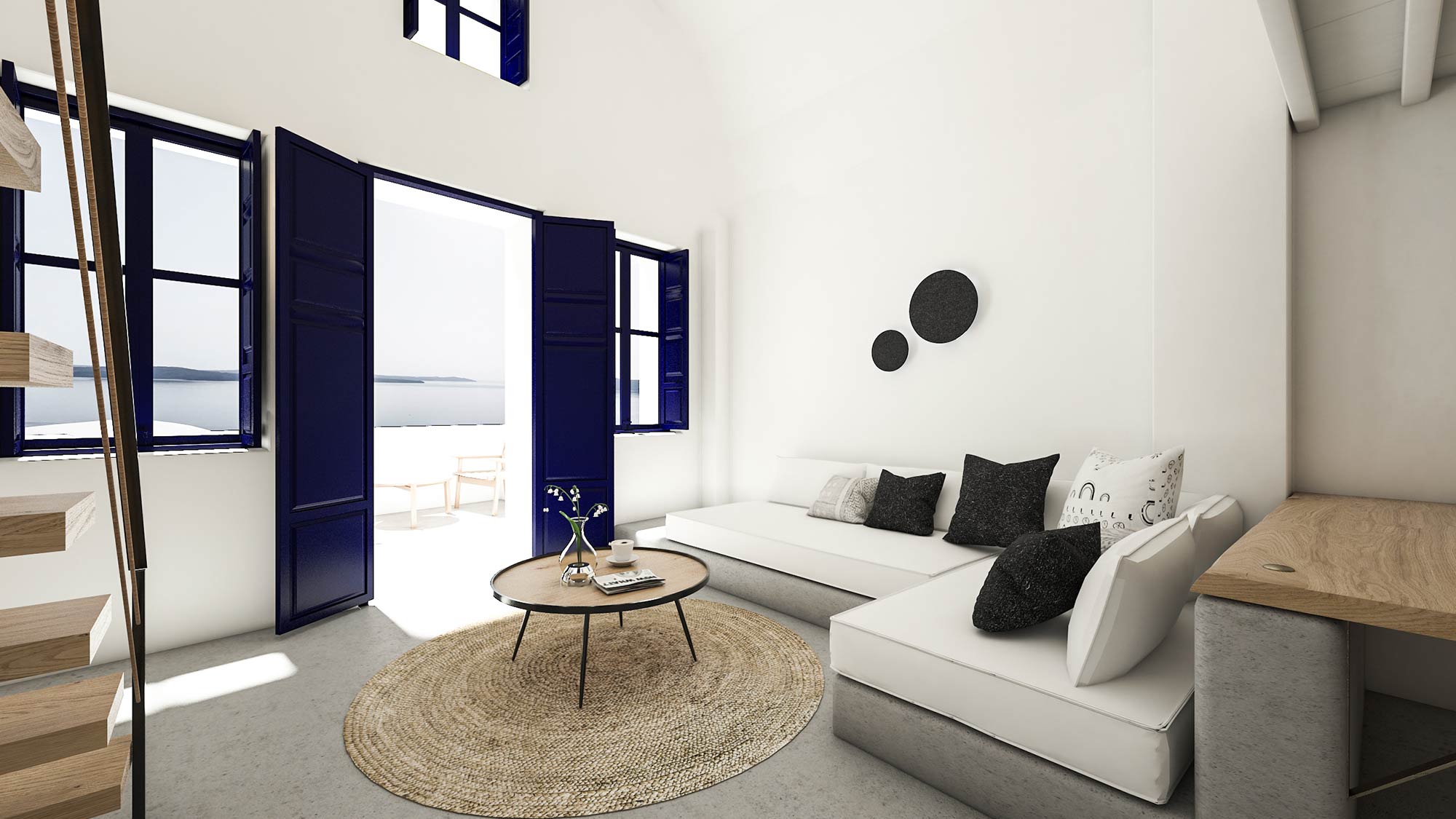 Deluxe Suite
An elegant suite, where the immense beauty of nature and the volcano dominates.
The epitome of Aegean beauty
Max. 3 guests | 30 sq. metres
Built and decorated after the traditional Cycladic style with a gorgeous terrace that overlooks the sea and the otherworldly beauty of the caldera, it invites you to immerse in the mystical vibes of the island. With a comfortable double bed and an extra sofa bed, this is the ideal refuge for a maximum number of 3 guests staying in Oia, Santorini. Tip: You can visit our sister's property, Finikia Memories Hotel, swimming pool for more moments of summer relaxation. 
Facilities & Amenities
Free Wi-Fi
Individually Controlled Air Condition
Bath Amenities
Bathroom with Shower
Daily Maid Service
Hairdryer
Private Balcony or Terrace with Caldera View
Refrigerator
Free airport// port transfer
Coffee & Tea Facilities
Espresso Machine 
Private Check-In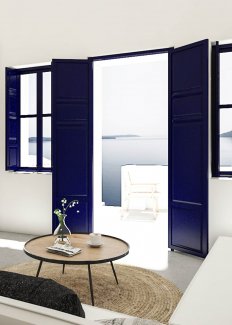 Image 2